Adoption Form
*

Please apply only if you are ready to adopt even if we have no dogs available. Chances are we do or there will be soon.*



Dog adoption is a very serious decision, one that will change your life for many years to come. This breed is not necessarily suited to all homes or lifestyles. If you do not like a barking dog, this is not the dog for you. They were bred to bark in order to deter predators. To use bark collars or any other cruel means to stop their barking is not fair to the dog. You are taking away who they are.

Make sure you do your research on this breed. You will find much information on this website. Also, make sure you are financially able to care for a dog. They require a species-appropriate diet–raw diet– which will keep them healthy.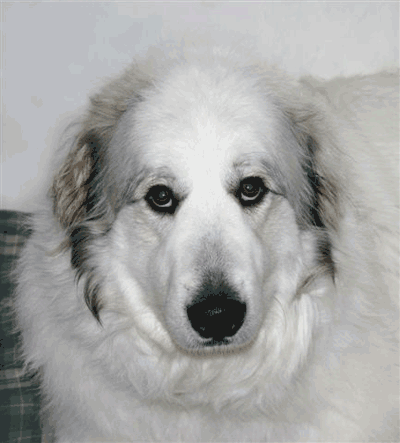 Our club and this site are dedicated to providing you with as much accurate information as we can obtain through our research and our own personal experience with the breed.
We do not allow dogs to go to homes with shock fencing or tie-outs. Do not apply if you have either.

 You must have secure-fencing of a minimum 6-feet on all four sides. And, whether you have 500 acres or a small yard, a pre-requisite is always to have a securely fenced area for the dog.

We do not adopt to students.
We do our best to ensure the dog is fit for adoption. Be prepared to make a longer than usual drive to meet the dog.
Adoption Process:
Complete the form below to enable us to help you find the most suited big white for you

We review your application, and get in touch with you via phone or email to determine suitability.
If it is determined you are a suitable family for a particular dog, and that you are interested in that dog, we endeavour to arrange a home visit. Otherwise, a video call or photos will be required.

If all goes well, you will go to meet the dog at the foster home.

We ask you for the minimum adoption contribution of $400 before you receive the dog.

You will be required to sign up for the online program Home School the Dog (short version of the full version Recallers) or Recallers (the full program and highly recommended). A copy of proof or registration for the program is to be emailed to us before the adoption is finalized.
You are given three weeks to ensure the dog is settling in before we proceed with the adoption contract.

If it turns out the dog is not a good fit within three weeks, you will receive a $100 refund. After the three weeks, the contribution is non-refundable. All adoption contributions go to medical costs for dogs coming into our rescue.

Please note, this online form requires you to provide a valid email address.




If you prefer, you may download and print a paper form here and send by regular mail.


Thanks for completing our Dog Adoption Form. Let's go Home
---
---