Great Pyrenees Rescue is a small rescue that greatly appreciates your support. You can be assured that every penny goes to support our rescued Great Pyrs.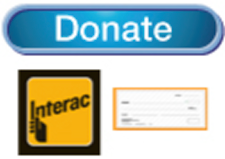 CLICK to Donate
If you are looking to adopt a dog because you are not working right now, you will be working, again. Is there a reason you didn't want a dog when you were working? Please think about this. Dogs are a long-term commitment.

The Great Pyrenees Club of Southern Ontario has a small Great Pyrenees Rescue service providing help to surrendered, abandoned or abused dogs and relocating them to loving and caring homes.  
We have provided formal Rescue services for over 20 years and our involvement in rescuing Great Pyrs goes back even further. Why not take a minute and review our History?
You are probably wondering why Great Pyrs become rescues.  Even though our club and many others, dedicate themselves to informing everyone about all aspects of this breed, some Pyrs still become rescues. You can learn more here.
What is Great Pyrenees Rescue all about?
That's a great question.
Great Pyrenees Rescue is all about...
You can use the links above to visit each area.

Unfortunately we are unable to help all Great Pyrs in need that are presented to us. Please review these few CONDITIONS before contacting us to surrender a Great Pyr.
If help is needed urgently for a Great Pyr, we will do everything we can to respond quickly to you here.
If you can no longer manage your Pyr or know of a Pyr in need of help, look no further. Please go to our Surrender Section.
If you would like to learn more about how to become a Foster home for one of our Great Pyr rescue dogs, visit our Foster Section.
If you would like to see Pyrs available for adoption, please visit our Adoption Section.
Looking for Available Rescue Dogs?
We have wonderful Great Pyrenees rescue dogs waiting just for you.  Go directly to see our available Great Pyrenees Rescue dogs.
Interested in Fostering? Great Pyrs really need your help!
As you know, these are tough times and many people have to make heartbreaking decisions and serious changes in their lives. Quite often this involves pets that can no longer be supported. This is especially true with big dogs.
Our Rescue Team is dedicated to helping as many Great Pyrs in need as we can support, however we have limited resources and limited space to house dogs waiting for permanent homes.
We need your help. Yes… simple as that… we need your help. If you believe you can help our Pyrs and are committed to working with them with our help, please drop by our Foster Area to learn more.

Do you want to adopt a Great Pyr now or in the future?
We can help you get started now. Simply visit our Adoption area and we will step you through the process. This way to our Adoption Area.

You cannot manage your Pyr any longer?
If you need to surrender your Pyr, please take note of the following: 
We avoid bringing in mixes. We have experience with the Pyr but once a mix is involved, this brings an instability to the breed.
Note that we do not accept dogs with aggression to animals or people nor other behavioural issues. We advise that you return the dog to the breeder or have a certified veterinary behaviourist assess your dog. Do not rehome your dog. If you can't manage your dog, no one else will want to. It ultimately may result in your dog being abused.

Here is where you will find our Surrender Area.
You have seen a Great Pyr in need of help and don't know what to do?
Or maybe you need advice on what to do next. If so, please contact us. Here is where you can get help for a Great Pyr.

---
Why Adopt a Great Pyr?
One benefit of adopting an adult Great Pyr is adopting owners do not have to go through the "puppy" stages. Great Pyr puppies are beautiful but they can be a handful and are challenging at times. We highly recommend Recallers to set you and your pup/dog on the path to success.

Quite often adult Pyrs have had at least basic training and are mature. So for those who do not want to have to manage through the puppy stage or do not have the time to spend on extensive training but still want a dog, Great Pyrs make great rescue dogs. For many folks, an older dog fits their life style very well. It is just a question of obtaining the right fit and the club's Great Pyrenees Rescue section works very hard to make that happen.
You can adopt one of our beautiful rescue dogs. To start the process, why not fill out our Great Pyrenees Adoption Form today?
Wonderful Great Pyrenees Rescue Dogs Available For Adoption
Click below to see amazing Great Pyrenees Dogs currently available for adoption.

Doug and Bob - Bonded Pair
DOB: Nov. 27, 2021 (our guess) Location: Erin, ON These two are absolutely a bonded pair. Single dwelling home or hobby farm with a securely fenced …
Charlie
DOB: August 1, 2022 Location: London area Children over 12 due to his size Single family dwelling with a large fenced yard of minimum 6 feet …
Luke - Courtesy Posting
Located in Michigan - They will transport to Canada Here is some information about Luke currently: Hi my name is Luke. I am a handsome 2 year old …
---
These Great Pyrenees Rescue Dogs Are Pending Adoption
Click below to see beautiful Great Pyrenees Mountain Dogs who are in the final stages of finding their forever homes. These dogs are "Adoption Pending" which means they are with their new families. This is the final compatibility test to ensure that all is okay. We do everything in our power to ensure a good fit for Pyr and family.

On rare occasions the placement doesn't work out and the dog is returned to us to find a better fit. The dog is then made available to a new compatible home.

Nellie

*ADOPTION PENDING* Location: Erin, Ontario We think Nellie is about 2-3 years old. A single dwelling with a large securely fenced yard of at least …
---
Help A Beautiful Pyr In Need Of Your Love
If you would like to adopt a Great Pyr when one becomes available, please begin the process now by completing our Great Pyrenees Adoption Form.


Would you like to provide a temporary Foster Home for any of our Great Pyrenees rescue dogs? Please begin the process by completing our Foster Application Form today.


Do you have questions regarding any of our Great Pyrenees rescue dogs? Please feel free to contact us for information.


Would you like to support us with our rescue work? We would be most grateful. You can be assured that every penny goes to support our rescued Great Pyrs.
---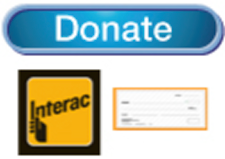 CLICK to Donate
---
---
---