Pyr Rescue

Surrender Application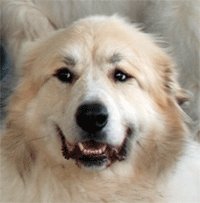 READ THE PARAGRAPHS BELOW CAREFULLY
Please fill out the surrender application below, and we will get back to you once we have reviewed it. If we can take your dog, we will ask you to:

send us four good photographs of your dog.
have your vet send us the vet records.
deliver your dog to the foster or vet, and ensure to bring along their toys, crate, beds, dishes, food and other belongings that will help make your dog's transition easier.
Know that Pyrs are not aggressive nor why by nature. Stable Pyrs are the ones who have been well-bred and socialized and handled by many many different people in their first thirteen weeks of life to be continued by their new family. They will allow any invited guests into the home although always keeping an eye on everyone. They are aloof to strangers in many cases. They have bite inhibition meaning they will warn with a growl and their size. They do everything to avoid biting.
Note that we do not accept dogs with behaviourial issues. This includes:

not allowing guests into the home
showing protective behaviour between humans
having severe separation anxiety (

see this video

)

having bitten a or growls aggressively at humans
resource guarding (see book 'Mine' by Jean Donaldson)

If sudden aggression, make sure to have your dog checked by a vet to ensure they are not having any medical issues that may be triggering it This podcast will give you some information on sudden aggression.

If they are cleared by a vet, we recommend you contact a certified animal behaviourist who can help you. Do not rehome your aggressive dog. This will put your dog at risk of being abused including being used in dog fighting rings for this behaviour. And/or, if they are intact, there is a good chance they'll end up being used for endless breeding in a puppy mill. Putting a dog on a farm will not solve any issues. Mentally stable dogs are required for working. Read this important post on aggression.

Please get in touch with the breeder to let them know what is happening with your dog. They need to stop these poor breeding practices. Know that responsible breeders will want to know, and will advise you.

Ensure all family members are in agreement to surrender the dog before sending in your surrender application.
Knowingly surrendering an aggressive dog with a bite history into our care without informing us is a legal liability, and puts our fosters, potential adopters and the public at risk.

Complete the Surrender Form below. A member of our Pyr Rescue team will contact you directly.Ensure you read the above information about dogs we NOT bring in.

Our Surrender Form provides us with the most information regarding your dog. It may take an hour to a few days to be reviewed.
Leave the Surrender Form and return to Great Pyr Rescue.
---
---