Foster a Pyr

We are in need of short-term experienced Pyr fosters.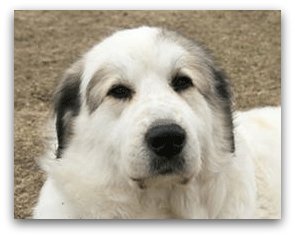 We are looking for experienced Pyr people to foster dogs coming into our care on a short-term basis. It would be anywhere from one week to three weeks depending on the needs of the dog. You would work with our trainer to get him ready for adoption.
Our trainer assesses the dogs coming into our care. If she feels they can go right into an adoptive home, they do since the fewer transitions for a dog, the better. We have a list of screened adopters waiting for dogs. The dog goes to the home we feel is the most suited to the dog and family.
If you do want to adopt, please
do not
apply to foster. We allow a month transition time, sometimes more depending on the dog, for people wanting to adopt.
---
---
---
Don't forget to complete your application before you leave our Foster a Pyr page.
Return to Home page.

---
---
---