Great Pyr Rescue - Dakota
by Great Pyrenees Rescue Team
(Toronto area)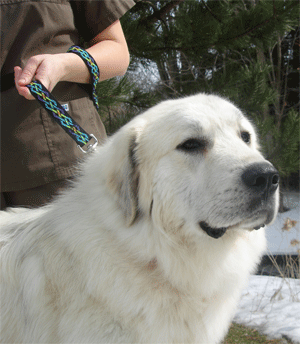 Great Pyrenees Rescue Dakota
Dakota has found his forever home. Our thanks to his new adopting family. It is your kindness and open hearts that makes rescue work so rewarding.

This was Dakota's story... Dakota is a young (1-2 years) neutered male Great-Pyrenees. He came to us as a stray.

He is very friendly with people and other dogs. Dakota has a dark undercoat so looks quite heavily marked. He still acts like a puppy in that he really wants to play and run about. He appears to be house trained.

Dakota is a beautiful Pyr.

Have you dreamed of having a Great Pyr in your life? This is your opportunity.

Why not share your life and your home with Dakota?