Millie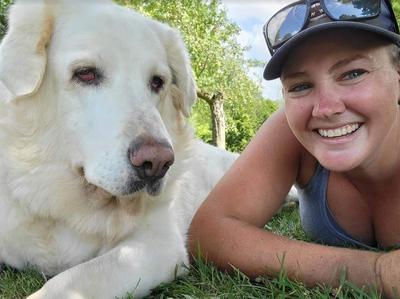 Update July 5, 2022

And Millie, well she is my best friend, soul mate, love of my life, site supervisor. She says hello as well. She has become a bit of a rescue mascot as I take her to events for the rescue that I work with, and she is always a hit.

She's the most amazing girl and I am truly grateful for her every single damn day. She is just absolutely perfect in every way. Millie rules the roost around here, and she has become quite a well known girl in the community. Everywhere I go, she goes, and she has quite the fan club.

There's a long list of people who want to look after her if I go away or if something happens to me.

I also do fostering as I have mentioned, and she is amazing at helping me with that in showing the new guys the rules. I'd be lost without her.

*ADOPTED*

Dear Millie has found her place in life. Congratulations to her family!

Her story:

Millie came to us from the Kingston Humane Society. She was found as a stray with two other big white mixes.

She is about 8-years-old, and a big love bug. She has some separation anxiety but that can be worked with.


Return to Post A Happy Tail 2021.
---
---