Missy
by Maryanne Pearce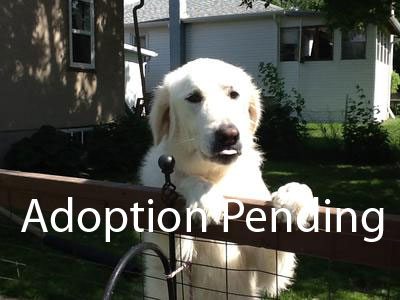 Great Pyr Rescue - Missy
We are delighted to report that Missy has found her forever home. This was her story...

Missy is a beautiful 2-year-old spayed female. She is a dog without any issues but due to illness in the family, her owner is unable to keep her. She is an energetic dog who would do well in a home with regular walks and lots of attention.

Due to her owner's health, she has not been getting a lot of exercise, although she is not acting out or causing damage in the house as a result. The owner is sad to see Missy go but knows it is the best thing for this lovely young girl.

Missy will need to have her vaccinations updated and to be microchipped prior to adoption, but is otherwise in ship-shape and looking forward to meeting her forever family. Is that you?