All About Pets Show 2009
Our Pyrs were on display again at the All About Pets Show at the International Centre in Toronto during the Easter Week-end. This is also a Benched show but there is a Parade of Breeds held during each day, where the public can sit and watch as various breeds are brought into the ring and they hear a brief talk about their background and information – such as what they are used for, their temperament etc.,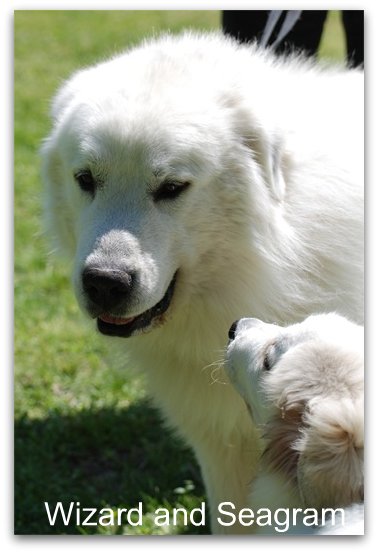 On Friday, the Public was in for a treat as there was a 10 week old puppy, Seagram, a 7 month old puppy, Lexi and a 9.5 year old dog, Wizard, walking in the Parade. So they were able to see how quickly these dogs grow from that bouncing little fluff ball to a gentle giant. Needless to say, Seagram our 10 week old owned by John and Barb Stables, was a hit. Seagram was a real trouper over the days he was on display as he made friends easily, and allowed himself to be patted and hugged. He just as easily dropped into a dead sleep several times and quite frankly did not care where he was, even dropping in the aisle. He did not wake up while being moved.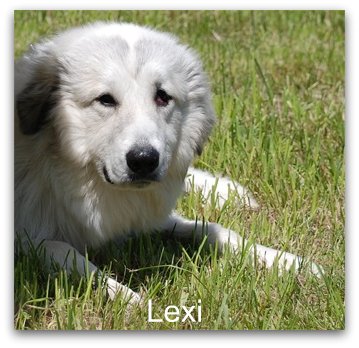 Lexi was doing double duty as she was on display at our booth as well as at Bark Busters with her owner, Jana. She did not seem to get too confused with her trotting back and forth from one booth to another but took it all in stride.
Saturday, Seagram was back and this time he was with Sierra and Niko. Sierra and Niko are old hands at this venue, having been on duty last year. So they knew what to expect and did not disappoint the crowds or their owners.
We also raised some funds for Pyr Rescue as Ann Bacon ran a Spin the Wheel game where you could win various sized stuffed animals. This was a great hit with the younger set.
All in All, a Great Week-end!

That's the scoop on All About Pets. See other events
---
---