GPCSO AGM 2008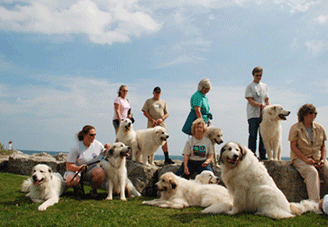 The Annual General Meeting, GPCSO AGM 2008, was held on Sunday, September 14, 2008 and was well attended. The Meeting was held at the Pavilion located at Lake Promenade in Mississauga. Lake Promenade is part of the Waterfront Trail that basically extends from Pickering to Burlington, with a few breaks that are currently undergoing construction. The Trail follows Lake Ontario, providing spectacular views of the lake, bays and inlets, lots of trees and flowers and open spaces for walking or cycling. The Pavilion where we had our meeting is also located next to a Marina, with a snug harbour.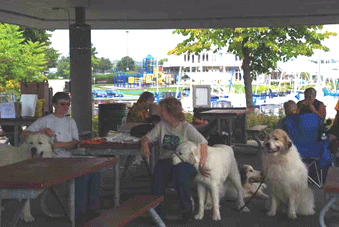 Notwithstanding the weather forecast that Mississauga was going to be hit with torrential downpours from Hurricane Ike, in fact, the Weather Gods were kind. It was a beautiful day, not too hot, not too humid, a hint of clouds in the sky and a lovely cooling breeze off the lake. Ideal weather for dogs and people. In addition, we were treated to the sight of a sailing regatta taking place behind us on the lake. It was a perfect backdrop for the meeting, our walk and pictures of the Pyrs.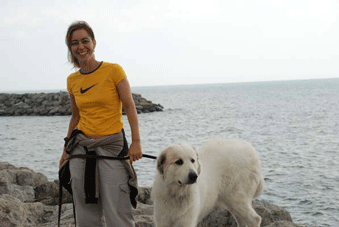 Ester Gomez attended with her dog, Vickie, and took pictures galore, a sampling of which is included in this report. We hope that you enjoy and our special thanks to Ester for her time and effort in providing us with fitting memories of our day.
As you can see, the Pavilion is quite large and can accommodate up to 75 people. So there was lots of room to spread out. The dogs were also protected from the sun while we were conducting our meeting.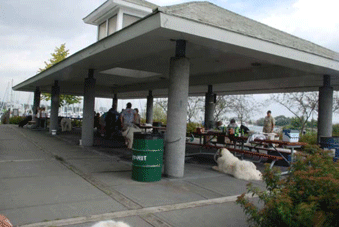 Following the meeting a Barbeque was held, with Don Reid doing all of the cooking. The barbeque provided an opportunity to relax and talk with friends over good food. The dogs were exceptionally well behaved and there was little begging, although lots of "big, hungry" eyes watching just in case someone wanted to share.
After the barbeque, many of us assembled on the breakwater behind the Pavilion for pictures with our beloved animals, and to watch the Regatta. As the bay was a check in point for the Regatta, we were treated to a close up of many of the boats as they sailed into shore.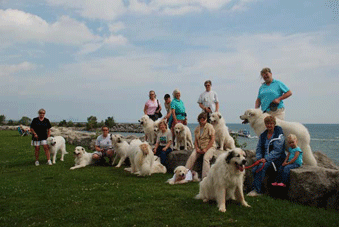 The Dogs seemed to enjoy their surroundings and readily took part in group pictures as well as individual shots. They eagerly climbed up on the breakwater for pictures – almost like being in the Pyrenees Mountains, only not so high.
After pictures the group set out to see the sights and go for our walk. The trail is a very popular spot with the local residents who were talking advantage of the day to walk and see the sailing. In addition, the Terry Fox Run was being held with part of the walk taking place on the Trail.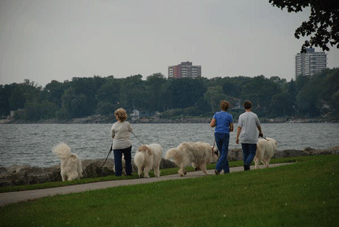 So it was a very busy day in the area. However, I am sure that no one expected to see a large herd of beautiful white dogs walking by them. Many of them had never seen or even heard of a Great Pyr so there was lots of interest. Members were frequently stopped to answer questions concerning our Pyrs, and as usual, our members were happy to accommodate these requests. We are always pleased to talk about our dogs and educate the public. The dogs seemed to love the fact that they were walking in an area new for them with lots to see and sniff. Plus they got to meet other dogs that were out walking with their owners.


After the walk, we again meet at the Pavilion to socialize for awhile before everyone headed for home. All in All, a Great Day for dogs and people, making the GPCSO AGM 2008 a real success!!


Return to Club Events from GPCSO AGM 2008


AGM Picture Album
Here are a number of pictures from the GPCSO AGM 2008 provided by Ester Gomez. Thank you Ester, it is greatly appreciated.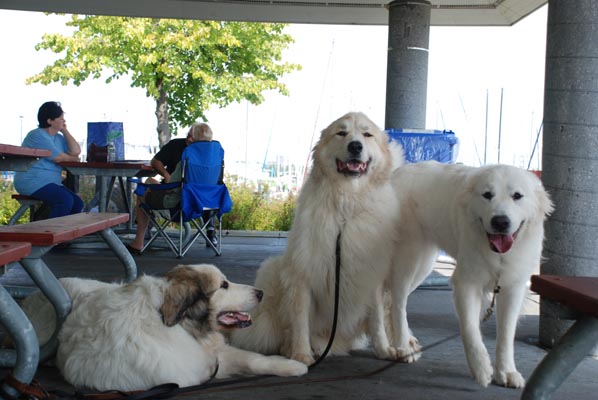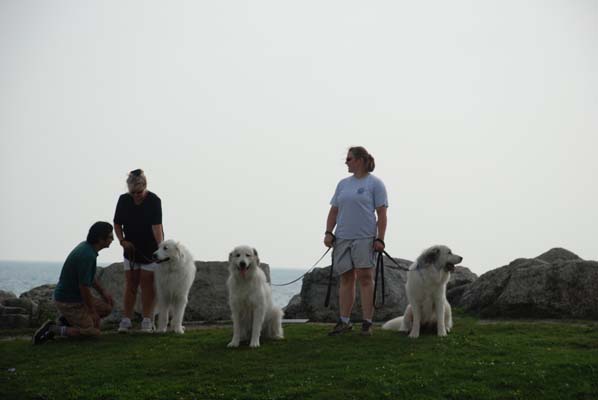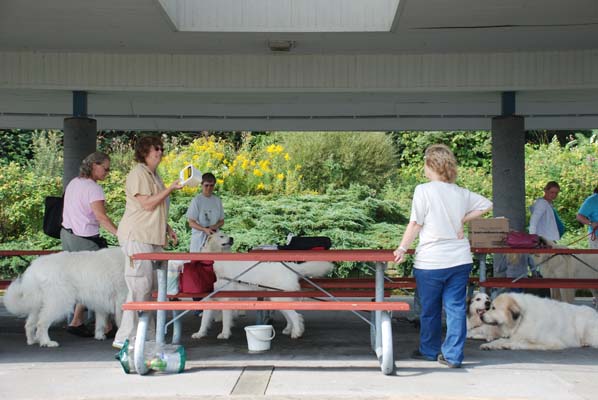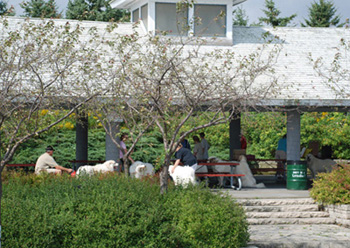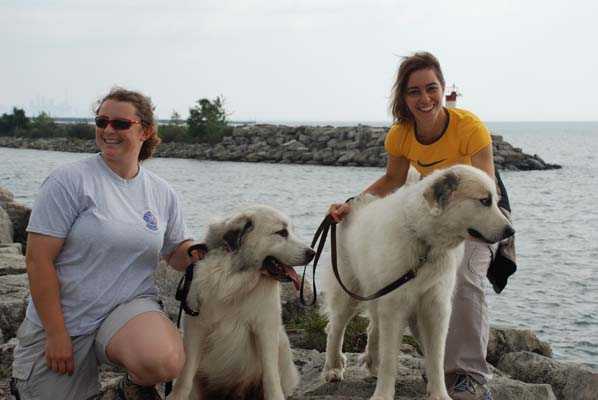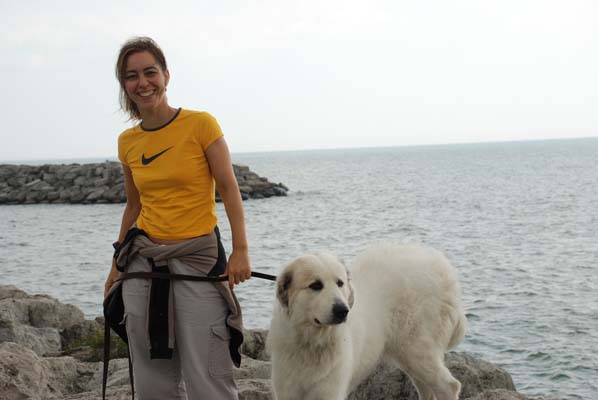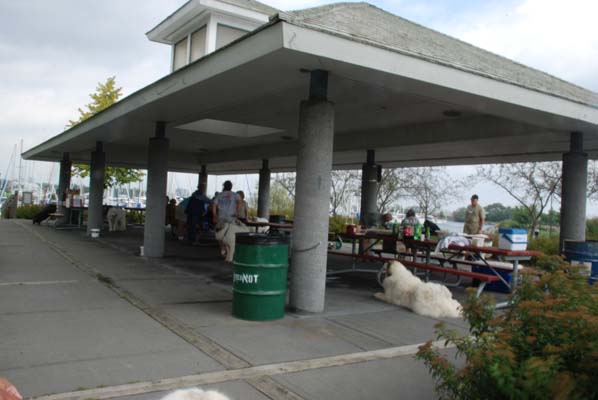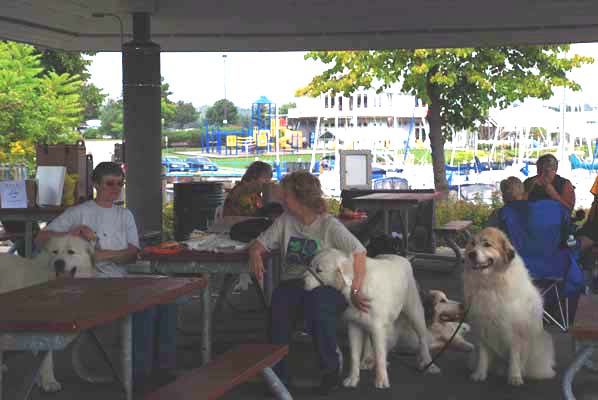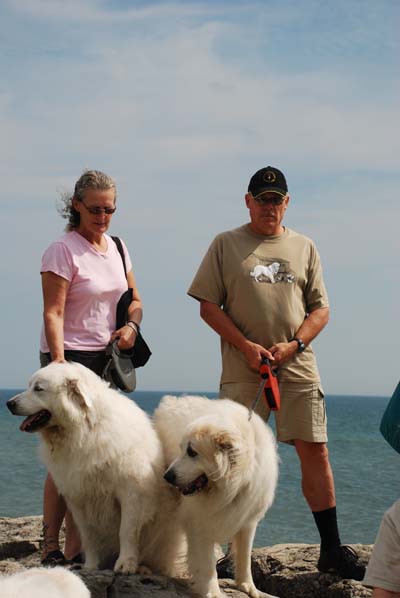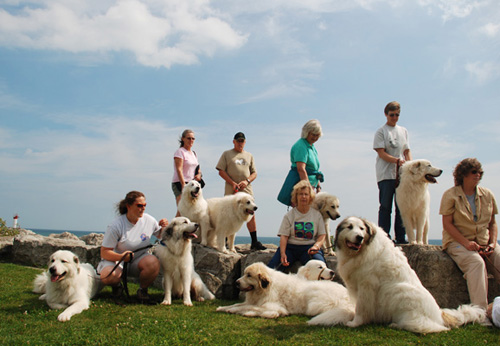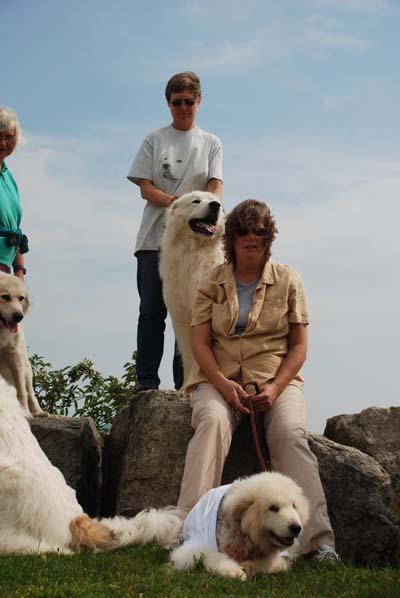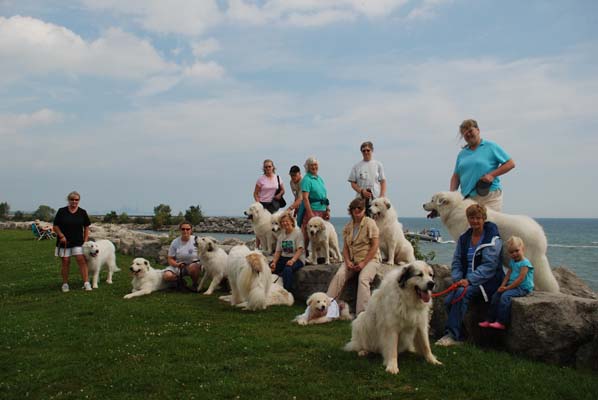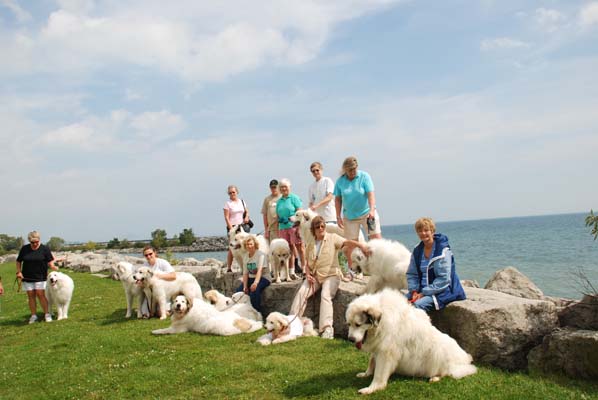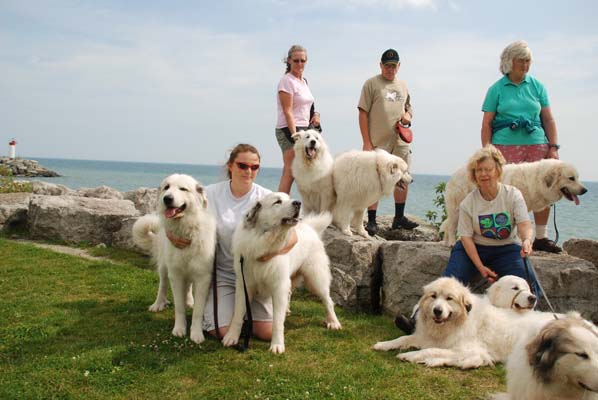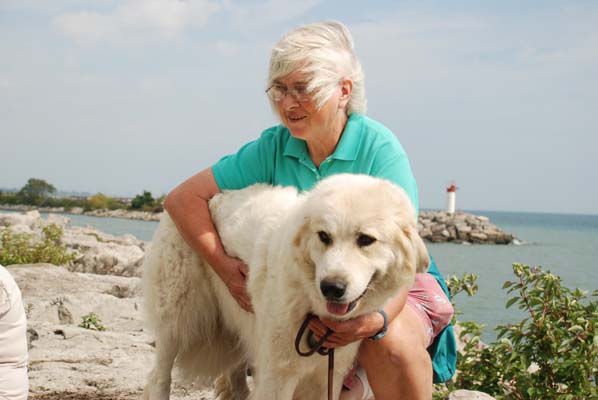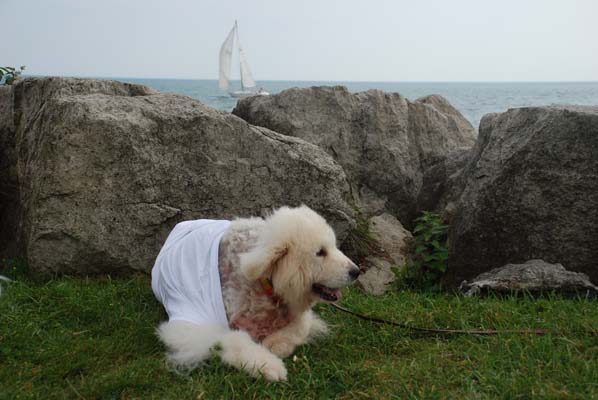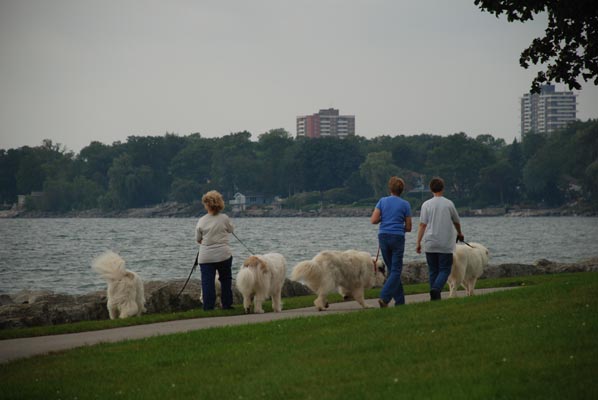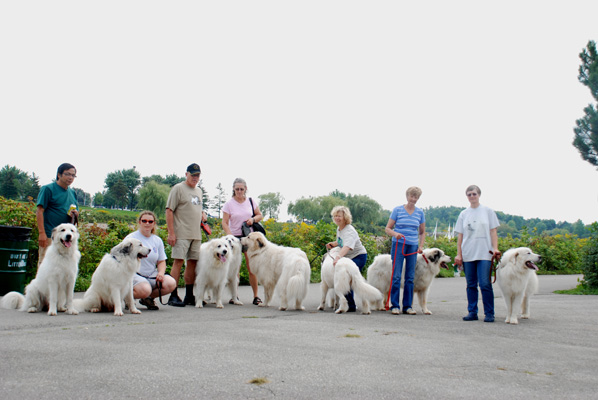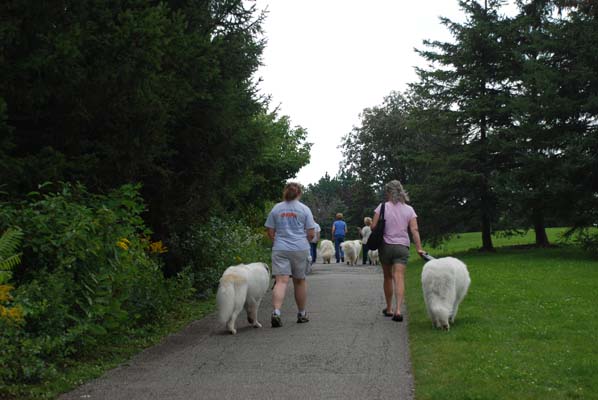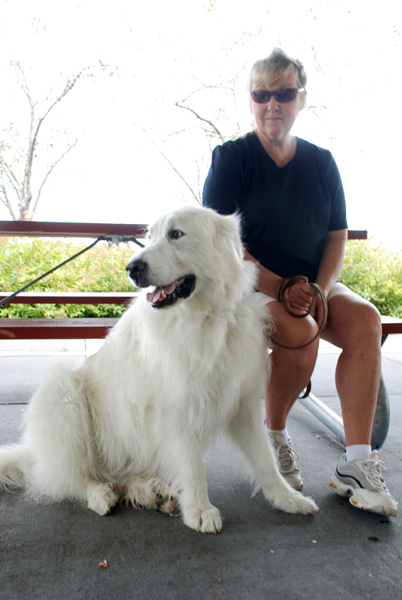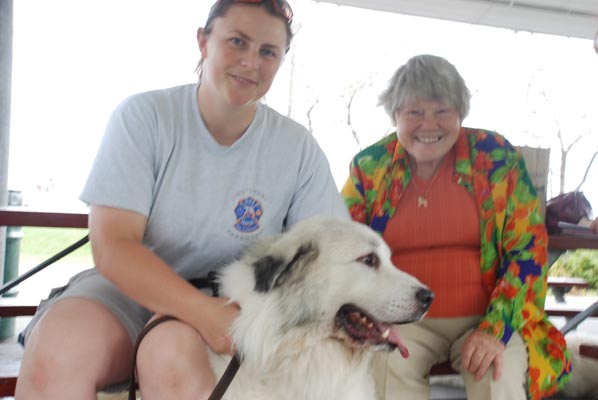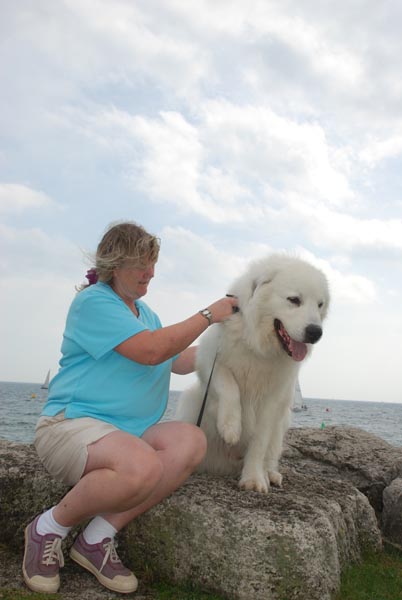 Return to Club Events from GPCSO AGM 2008


---
---