Great Pyrenees Rescue Samson Has Found His Forever Home
This was Sampson's the Story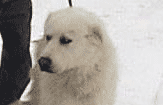 Our Great Pyrenees Rescue Samson, an eight year old gentleman arrived here on December 25th needing a new home because his people had lost their house and were moving to an apartment. They had three Pyrs but due to their circumstances, could only keep one.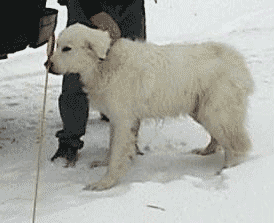 I had first become aware of Samson three years ago when a lady called me asking if someone might be looking for a Pyr. She had taken him in since he head been wandering in the streets of her village so hungry he raided her tomato patch.
He became this family's second Pyr. Now he needs a new home again. He is a very sweet, sociable fellow who asks nothing more than to be petted and loved. The more hands for petting that are available the happier he will be.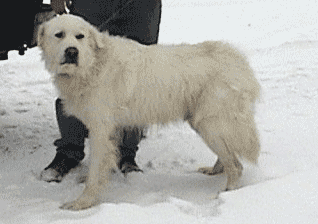 He is house-trained and neutered. Since he was not eating the best of food, his coat is dull and matted but that is improving. He is a fine, quiet companion.
We are happy to report that Samson has found his forever home and has settled into his new life. He remains a real gentleman, demonstrating that no matter what these rescue dogs experience, they are quite capable of giving love and reward to wonderful adopting homes.
Thanks to our newest adopting family for opening their hearts and their home.


Would you like to help us? You can use your Credit Card or Paypal to make a donation to support our rescue work. All donations are greatly appreciated… no matter how small. You can be assured that every penny goes to support our rescued Great Pyrs.
Your Payment is Secure!
Why not check out another successful Great Pyrenees Rescue Story.
---
---