Aggression, wandering, and neuter
by Betsey
(Colorado, USA)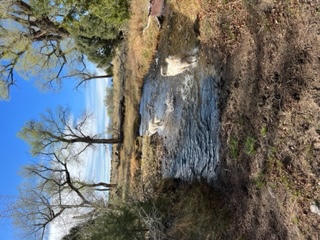 My Dewa was leaving my house on a leash this morning just when I stranger was walking past. He broke loose, charged and then jumped up on the stranger, literally barking and snarling in her face. My friend, who was taking Dewa out for a walk, ran to the scene. He managed to get between the stranger and Dewa, and used waved his arms using body-language to say "down". Dewa calmed and meekly walked, with his head down, to my friend.
The stranger was emotionally shaken but physically unharmed.

This incident has me extremely concerned. Dewa will be 24 months on September 17 of this year. Due to the pandemic I was not able to socialize him during the critical age period. He has not demonstrated this level of aggression previously. He tends to charge right up to strangers (if he breaks loose or is in wilderness area off leash) but decides upon a sniff and the stranger's reaction whether he likes them, or not. Accordingly, he schmoozes up for a pet, barks a foot away, or moves away to distance pacing and looking on suspciously.

I think his behaviors are about defending his territory (which he thinks is well beyond my fence), protecting me, and defending his female litter mate.
He has also become fearful of the staircases in my home and I wonder if his aggression this morning and his staircase fears are related?

I am also noticing Dewa's increased desire to roam, whether via escape or deciding that sticking within a reasonable distance of me while we are walking wilderness together is no longer important. He's been so lovely up to about 1 month ago, recalling within 20 minutes while we have walked the National Forest lands together. What was previously a 60-80 minute walk/hike for me with Dewa and his sister, Samadhhi, is now often Dewa taking off, Samadhi in tow, and somedays running for HOURS (anywhere from 2-24) while I wait for them to return to the car. They have tracking collars now, so I know where and how far they are going but the distance and terrain is not accessible for me. They get leash walks in evenings everyday too but leash walks and yard play does not seem like enough exercise.

Please help me weigh the pros/cons of neutering him now, 3 months before his 2-year birthday. As well, full spay his sister Samadhi, who currently has partial spay. She does come into heat and perhaps spaying her will reduce Dewa's urge to defend her, as well to reduce coyote attraction to her.

Also, please help me weigh the pros/cons of walking off-leash in wilderness. My intention with these two was for my companionship and safety for hiking and rural homelife.