Andes (now Antoine)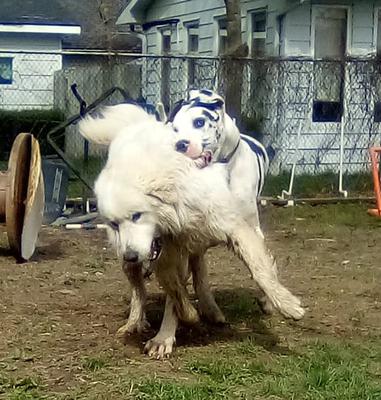 *ADOPTED*

This boy has gone to his forever home where he has a canine companion.

Guelph Humane Society brought this boy in. They discovered he is an escape artist. He was climbing the gate of his stall to go visit them. They let him live in the front office area and he was pretty happy there.

He is such a nice boy. It's hard to believe anyone would let him go but we can only guess on his story but he is safe, now.

He went to our trainer where she assessed him to be just a happy boy with people and other dogs. He did try to escape from her place but was not successful of course. He went out to his adoptive home soon after where things are working out fine. They watch him with a close eye.
Return to Post A Happy Tail 2020.
---
---