Athena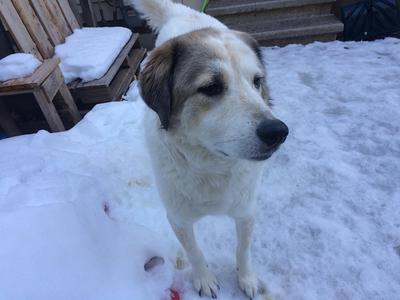 *ADOPTED*

There is something about these dogs that their fosters snap them up. Athena needed daily treatment to get her fistula under control. Her sweetness got the better of her foster. Congratulations to both of them!

Her story:

This sweet 5-year old girl was surrendered to us by his very reluctant guardian. However, due to circumstances beyond his control, he let her come to us to have her medical condition she has looked after. She has a fistula which is now under control thanks to her very dedicated foster.

Perianal Fistula

Perianal refers to the area immediately surrounding the anus or termination of the digestive tract. A fistula is an abnormal connection that forms between two tissues, organs, or vessels that normally do not connect. In affected dogs, the condition is usually associated with an infection in the perianal region, and there are usually one or more draining tracts present.