Daisy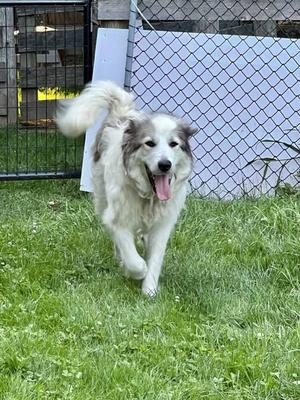 *ADOPTED*

DOB: March 14, 2021 (2.5-years-old)

Location: Acton, ON

Daisy was snapped up before we got her posted.

This sweetheart, full Pyr, was surrendered by her owners, but very sadly was slated for euthanasia because the shelter, like most shelters, were overflowing with dogs. Another rescue discovered her, along with other dogs, and asked if we could take her.

She is great with people, other dogs and animals. She is a Pyr through and through.
Return to Post A Happy Tail 2023-2024.
---
---