Diesel - Courtesy Posting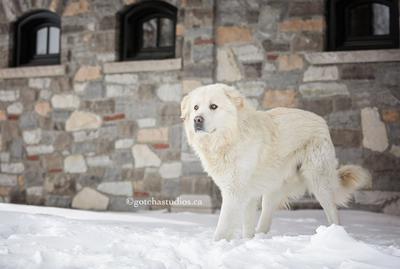 Courtesy Posting

Please contact info@dogtales.ca for more information.

Diesel is a 3-year-old Great Pyrenees who is looking for a home through no fault of his own. Formerly a farm dog, Diesel was at risk of being shot to death by his former owner.

Dog Tales stepped into save his life, brought him back to health, as well as having him neutered.

Diesel was extremely under weight, and terrified. Having never been walked on a leash, and not knowing what a collar was, he has come a long way.

Diesel is ready for his forever home, though he still has some behavioural issues that require continual work.

He would do best in a home as an only dog with no small children as he is a big boy.

We'd be happy to show him to you, and explain why this boy would make the best companion!

Please contact info@dogtales.ca for more information.

We have very good information on our website which we encourage you to take the time to read. Please do your research on this breed to ensure this is the dog for you.

As a Pyr he will bark. This is one of the tools that allows them to do their job to warn off predators. They dig holes in your garden to stay cool in the summer, and shed at least twice a year and will leave white dust bunnies throughout the year. They will wander since this is instinctive to them as they are used to wander with the livestock for which they care.

They must be contained within a large fenced-in area of a minimum of six-foot secure fencing in which they can run, play and look after their property. Tie-outs are not suitable since this does not allow them to properly watch over their territory. They have been known to go through invisible fencing so this is also not acceptable containment.

Pyrs need patience and consistency in their training and someone who will work with their instincts. They are independent thinkers and, therefore, only listen if it's worth their while. Treat them as partners in a dance where you lead the way.

Please contact info@dogtales.ca for more information.
Return to Post A Happy Tail 2015.
---
---