funny way to break in a leather collar
by Ed A
(NJ)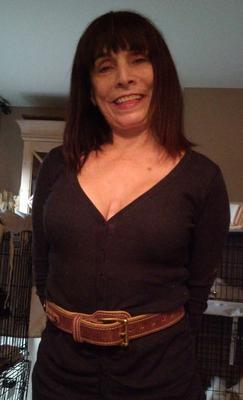 nice belt
About 2 months ago there was a guy at the pet expo selling the most beautiful collars. But he did not have one big enough for Beau. He said he could make a simple leather one while we waited. But I wanted something as special as my boy. So I looked through the catalog and picked a very cool leather collar with a satin linked.

When it got here it was so stiff I told my wife I needed to break it in like a baseball MIT. So I turned in for the night and would start defining the collar in the morning. When I woke I went downstairs but the collar wasn't where I left it. I looked around and I didn't find it. I called for my wife she said don't worry it will be ready tonight. I turned to see why and I found my wife had found a way to do it.
Return to Tell Us About Your Great Pyr-Revised.
---
---