Great Pyr Q's From A Teen!
by Alley
(Canada)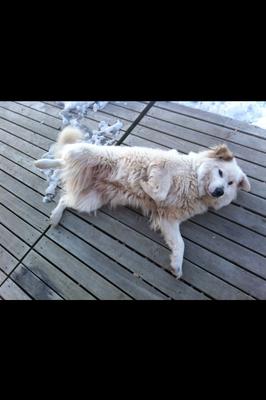 To begin, I'm only 16. We aren't totally sure, but my family believes my dog is a Great Pyr.

She likes to stay outside at night, going under the deck, or I bring her inside. When she is outside, she barks constantly all night. I have tried to explain to my mother, who is a light sleeper, that her barking is her instinct and in her nature, but it doesn't do much. Is barking excessively normal?

I live in Alberta, Canada. If anyone around the Edmonton area knows a good place to take my Pyr, I'd really appreciate that resource.

Lastly, Blizzard (my Pyr), has this habit of putting her paw up on you all the time. Does anyone else's Pyr do this as well? Her claws hurt when she does it, but I don't know if she just would like attention or not?

Any help you can give me would be fantastic! Thank you in advance!