Great Pyr Rescue - Bubba
by Great Pyrenees Rescue Team
(Toronto area)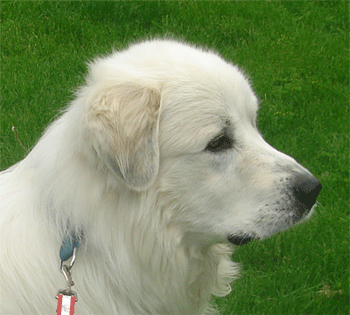 Great Pyrenees Rescue Bubba
Bubba is a 2 year old neutered male Pyrenees who came from Kentucky. He was surrendered by his owner because he guarded his food from the other dog in the household.

Bubba is very friendly and walks well on a leash. He is house broken and up to date on vaccinations. He has been dewormed, microchipped and is on heartworm prevention medication.

Bubba is ready for you. Are you ready for him?

For more information contact Dr. Carol Graham at

Home: (519) 853-3005 - please leave a message

Clinic: (519) 855-6439 - provide information to receptionist if Carol not available

Please phone only between 10 a.m. and 8 p.m.