Great Pyr Rescue - Wilson
by Great Pyrenees Rescue Team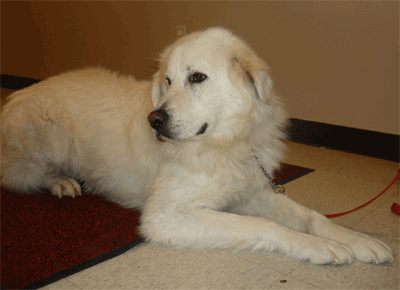 Great Pyrenees Rescue Wilson
We are so happy to report that Wilson has found his forever home. Our thanks to his new family. This was his story...

Wilson is a 1-2 year old Great Pyrenees who was found as a stray. While Wilson is not currently available for adoption, he will be in the near future and inquiries are welcome.

Wilson is a sweet, good-natured dog that walks well on a leash and is learning his basic commands.

Wilson is friendly with every person he meets. Wilson seems okay with other dogs but we have not had him around cats yet.

Wilson enjoys spending time with people, however he also behaves well in his kennel. He is quiet and calm.