Lexi
by Jana Chvatal
(Toronto)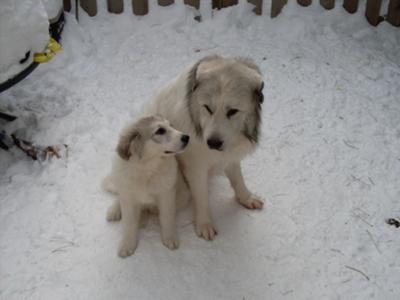 Lexi and Niko
Ch Limberlost Joie de la Vie, CGN (on way to RN), therapy dog

Lexi is a happy go lucky girl that loves people and dogs. She loves to chase leaves, loves to run and has no slow speed. She's extremely clever, too much for her own good. If she's hungry she raids the garbage otherwise she won't touch it.

When Niko got attacked by a dog, she jumped in between and with play she backed the other dog off of Niko (I was very happy she didn't fight him). (Niko backed off to the dog, showed respect and that dog would not let up, frustrating).

Lexi grumbles when she is patted or even running up to you to get the collar for a walk. She's extremely agile and light on her feet and LOVES dog shows, and rally trials.

Very sound girl with a heart of gold. She draws people in, don't know how, but she does.