Lily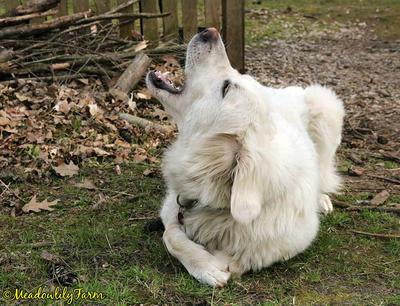 Sadly, Sophie was surrendered by someone who got her as a 6-week-old pup from a disreputable 'breeder'. She missed out on crucial education time from her mom and siblings. As a result, as she matured, she became aggressive and has had multiple bites.


*ADOPTION PENDING*

A young Akbash mix, this sweet girl came to us when her energy was just too much for her family.

Make sure to always do your research before bringing any dog into your home. It's always recommended to work with a trainer and/or sign up for this online program Recallers to set you and your dog up for success.

From her new people:

Lily is the perfect addition to our family. She and Simba immediately became best friends.

She loves the farm, and helps Simba watch over the ducks.

Lily is such a happy girl. We love her very much.



Join in and write your own page! It's easy to do. How? Simply click here to return to Rainbow Bridge.
---
---