Rosie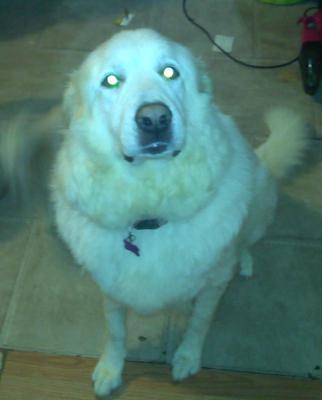 We are so happy for Rosie and her family. From abusive beginnings to a life of love, care and exercise, Rosie has been officially adopted!

Sweet Rosie is a five-year-old Pyr mix. Her former guardians had rescued her from an abusive family at the young age of 8-weeks old. What a lucky girl. She has turned out to be a great dog. She can still give the Pyr smile!

She is good with cats, dogs, adults and children. What more could you want?! She loves her cuddles and pets. She does need some work on the leash.

Unfortunately, her former guardians no longer had the time to give her the care she needed.

She has been spayed, is up-to-date on her shots and is micro-chipped.