Ruffles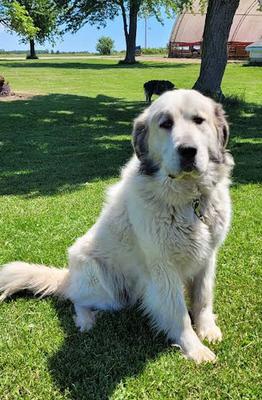 *ADOPTED*

D.O.B. January 2019

Dear Ruffles was to be a livestock guardian dog, but she preferred visiting people over watching over the sheep. She simply loves to be with her people.

An attempt was made to contain her with invisible fencing, but that will not contain a dog especially a Pyr.

She was adopted before we could even get her posted.


Return to Post A Happy Tail 2022.
---
---