Tina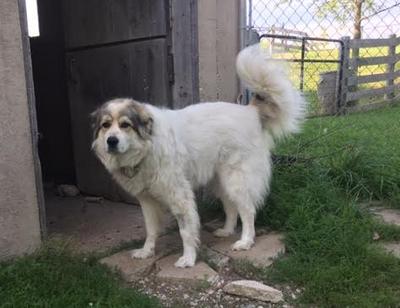 *Tina will stay with the rescue. She is quite happy watching over her yard and running in the fields*

D.O.B. July 12, 2017


This sweetheart Great Pyr is looking for an experienced Pyr person.

She will go to a home with children over 16-years-old.

She may make a good working dog with a little guidance and consistent positive training.

She has to go to a home with no other animals.


She seems to talk a lot with some growling but also out of being unsure about another dog. It's important to listen to what she is trying to say. Walk away and distract her from the other dog.

It has been noted to us that she doesn't like to be surprised when sleeping. We can understand this. She also resource guards her food. Let her eat in peace, and work with her on this.

She is good in the car. She knows commands assis and couche.

Like a good Pyr, she likes to dig in the yard to stay cool. She will go to a single detached home only. She must have a secure fully-fenced yard of at least 5 feet.