Why the cross breeding?
by Kim
(NorCal)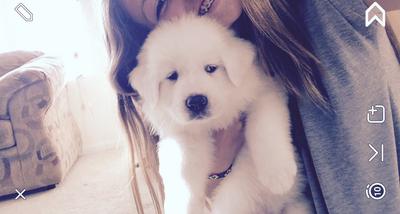 Sofa guardian in training
I live in Northern California in an area with a good number of small sheep and goat farms. I have noticed that a lot of the Pyr pups for sale are crossed with Akbash or Mameara breeds. Is there a reason for this? While my Pyrs are SGDs (sofa guardian dogs) I am fascinated by the breed in its "natural" LGD role.

Thanks!