Thank you so much for your generous Christmas donation.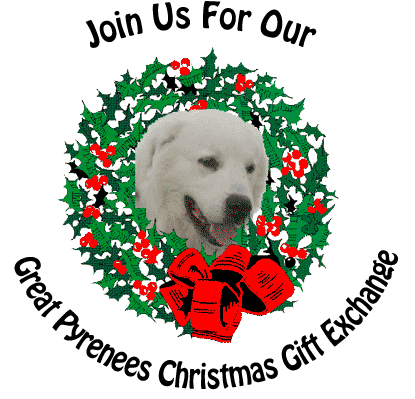 The transaction for your donation has been completed, and a receipt has been e-mailed to you.
We are very grateful to you for your support of our club and our effort to ensure the best for the Great Pyrenees breed as well as provide knowledge to Great Pyr lovers everywhere.
Once again, thank you for your support. It means so much to us and the dogs we care for.
In exchange for your donation we are offering you a copy of our e-book, Training Your Great Pyrenees Puppy. We do hope that you enjoy it and find it useful.
The Password required to open your book is GP912B1
Before you go any further, please write your Password down or copy it to a safe place since you will not be able to access this page again.
You can download your e-book and cover at this location.
---
---